Presentation - Director in Private Security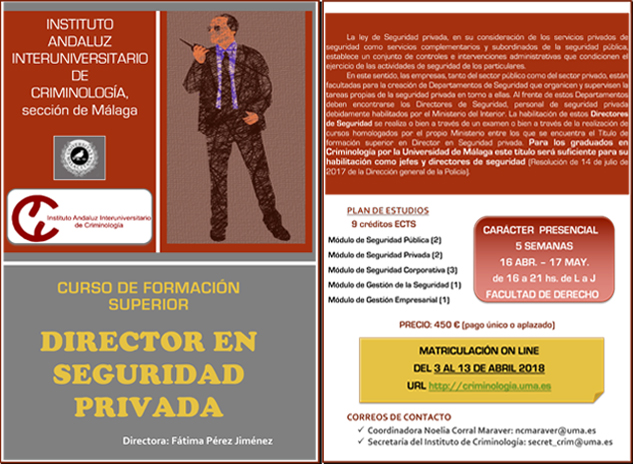 The Private Security Law, in consideration of private security services as complementary and subordinate services of public safety, establishes a set of controls and administrative interventions that condition the exercise of the security activities of individuals.
So, companies, from both the public sector and the private sector, are empowered to create Security Departments that organize and supervise the tasks of private security around them. At the head of these Departments should be the Security Directors, private security personnel duly authorized by the Ministry of the Interior. The qualification of these Security Directors is done either through an exam and accrediting a professional experience of 5 years or through the completion of courses approved by the Ministry itself, including the Higher Education Degree in Director in Private Security.
For graduates in Criminology at the University of Malaga this degree will be sufficient for their qualification as chiefs and directors of security (Resolution of July 14, 2017 of the General Directorate of the Police).