Informative Guides
Acadmeic Course 2022/2023

1. Please, find here our FACT SHEET
Spanish Version
Updated 03/06/2022

FACT SHEET
2. After being accepted by the Universidad de Málaga, our international exchange students MUST read very carefully our Enrollment Guide and follow its instructions.
Spanish Version
Updated 03/06/2022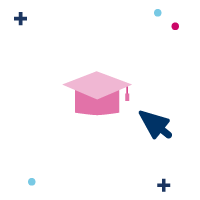 ENROLLMENT GUIDE
3. International exchange students should read the Welcome Guide before arrival.
Spanish Version
Updated 21/07/2022
Tutorials

1. Enrollment
for exchange
students
2. Academic Programme (Teaching Guides available in Spanish)
3. Academic Calendar
(timetables, exams,
groups, etc)
Informative Meetings

1st September 2022 - 11:00am (Spanish time)
Salón de Actos de la Escuela Superior de Ingeniería de Telecomunicación/ Informática
*If the sanitary situation does not change, attendance will be onsite.