University Title in Transatlantic Studies
One of the main goals of the María Zambrano Center for Transatlantic Studies is the introduction of a multidisciplinary programme of studies, which offers students the possibility of receiving a comprehensive training in transatlantic relations. The geopolitics of the environment play a major role in the training of these future experts. The multidisciplinary nature of this title makes students from different knowledge areas suitable for this course.
Our study focuses in the historic perspective as a tool for understanding the world of today. Our main working methods are the analysis, contrast and comparison of information. The future experts shall obtain a comprehensive view of this geographic space and the changes that take place in it. They shall be able to intervene in it as specialists capable of understanding that environment and analyze and design policies in different areas.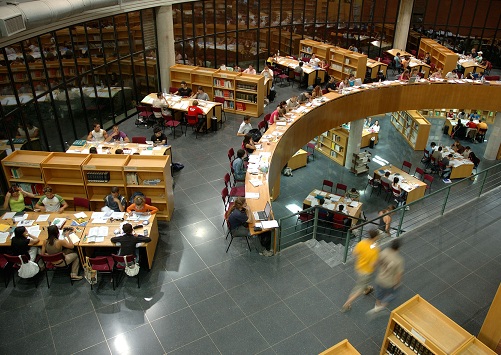 Compared studies offer as well a series of advantages that allow a wider and more in-depth knowledge, and involve the contextualization and analysis of both national and regional realities.
This academic programme shall provide a transversal profile, an expert perfectly adapted to the axis Europe-North America-South America who knows and recognizes the area. In conclusion, the student will become: a professional expert in both sides of the Atlantic Ocean who knows how to identify, stablish and foster relations necessary for both the public and private sector.