Lines of work
Main line of work:
The study of the designed strategies by the countries or sets of countries that shape the Atlantic axis, which we denominate meeting points and points of divergence, common and divergent solutions to shared problems.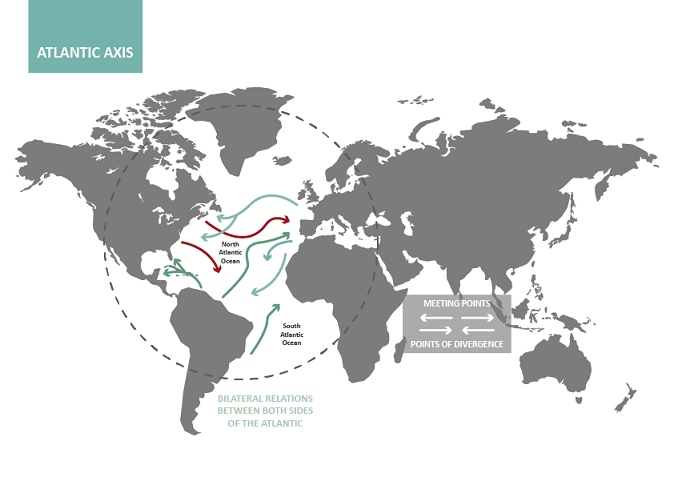 Some specific areas:
> Different strategies designed to face the challenges of globalization.
> Migration policies, migration treatment, citizenship practices, coexistence and social integration.
> Regional processes of economic and political integration.
> The role of the media in contemporary democracies.
> Others.