ARE YOU COMING AS A FREE MOVER/VISITING STUDENT?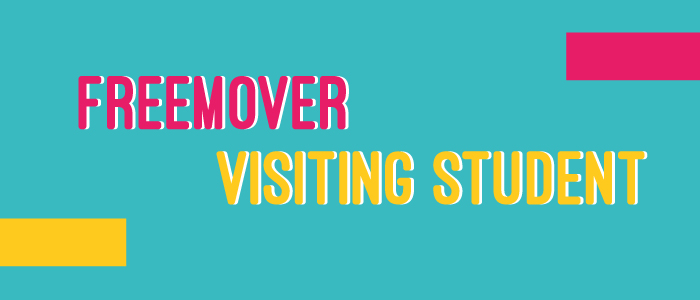 The International Relations Office at The University of Malaga has implemented an admission procedure for visiting students/free movers, in accordance with the Article 27 from the regulations governing student mobility of undergraduate studies.
For this purpose, students who are interested in the admission procedure at The University of Malaga under an unofficial system will be understood as "visiting students/free movers", for the completion of undergraduate studies, without the application of any mobility program or agreement.
In conformity with point 3 of the above-mentioned Article 27, it is incumbent on The International Relations Office "to decide on the admission or inadmissibility of the students, bearing in mind that they may authorize the admission to any of the subjects of undergraduate studies at The University of Malaga. At the proposal of the Centre, the following may not be affected by limitations on the numbers of places available or in those which, due to their practical nature, require special equipment or limited spaces".
Deadlines for Application Academic Year 2020/2021
Fall semester from: 15/04/2020 a/to 29/05/2020
Spring semester from: 01/10/2020 a/to 15/12/2020